insideITGS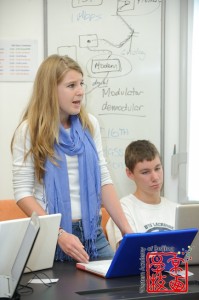 is a collaborative project that aims to document our exploration and delivery of the new IB Diploma Information Technology in a Global Society (ITGS) course. Both Julie Lindsay (BISS) and myself, Madeleine Brookes (WAB) have been involved with ITGS for a number of years and have often shared resources and ideas. Now that we are both here in Beijing and both teaching the new course from August 2010, our idea is to take our collaboration to the next level by providing a learning community where our students in both schools can collaborate, share ideas and learn together. This blog will be our record of our endeavors and a living resource that is accessible for all ITGS teachers and students from around the world; a resource that you can dip into, contribute to and most importantly, become part of our grass-roots, international learning community.
We begin in August 2010 with our new Grade 11 students in our two schools, the Western Academy of Beijing and Beijing (BISS) International School. Wherever you are in the world, please visit us regularly to see our progress and share your views, opinions and resources.
Above all, let's work together to get the GLOBAL happening in ITGS.